Welcome to Cheryl Johnson Music.
Music is life, love and memories. come along on a journey in time.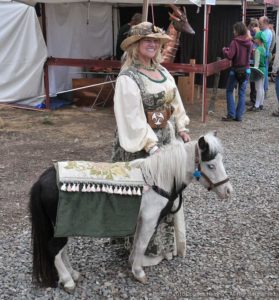 MarCher started years back when Marty and Cheryl were invited to play at a renaissance fair in spokane by some folks who had heard them singing in a friends yard 10 years before in GA. Thru the years we sang at many weddings, birthdays and special events and in many Gilbert and Sullivan plays.
Marty passed away but Cheryl continues to sing, as a street performer, solo vocalist at a party, or joining in with other groups and individuals at many events around the PNW as well as in Scotland, Canada and on Cruises.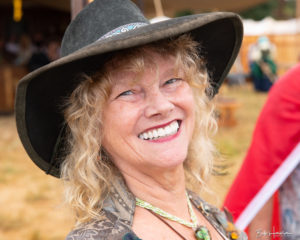 Music has been a passion in my life from a young age. Having performed on stage for operettas, weddings, birthdays, bands and fairs I have a diverse set containing celtic, country, folk and other music .
Be it singing acapella to a wee little princess with her dragon, or joining other street performers I ensure the audience feels involved. You will often find me doing a cameo with other stage acts at fairs. I love to travel and will break out into song anywhere. Life is to be lived.
2019 Performance Schedule
Cheryl Johnson Music will be performing at these upcoming events:

Washington Midsummer Renaissance Faire – Bonney Lake, WA (Seattle area)
Sat August 3rd, Sun August 4th, 2019
Sat August 10th, Sun August 11th, 2019
Sat August 17th, Sun August 18th, 2019
Indulge in your love of Renaissance-era chivalry, heroes and villains, faeries and goblins, and swashbuckling pirates at this three-weekend faire at Kelly Farm in Bonney Lake, WA

Viking Feast– Enumclaw Danish Sisterhood, Enumclaw, WA
Sat October 19th 2019 – Join us for great food, fun entertainment and lots of DRINK! Menu featuring whole smoked pig prepared by Award Winning Olsen's Meats!

Penumbra Fantasy Faire– Ravensdale, WA
November 2nd and 3rd, 2019 – Penumbra Fantasy Faire is an event put on in the Pacific Northwest that combines elements from fairy tales, and fantasy across genres, to entertain the masses. Takes place at Rein Fire Ranch, Ravensdale WA
Completed 2019 Events
Northwest Pirate Festival – Olympia, WA
Event was held in July 2019

Oregon Renaissance Faire– Canby, OR (South of Portland)
Event was held in June 2019
View photos of past events in our Photo Gallery
I'm available for events whether it be weddings, birthdays or fairs. Traveling is an option.
(360) 631-8690